Mobile Lab
Our mobile lab consist of 16 OQOs with accompanying mice, an access point and 2 laptops. The mobile lab can fit easily into two pieces of carry-on luggage. This allows us to conduct a teaching experiment, accommodating up 30 people with the participants working in pairs, anywhere we can fly. The format of a typical teaching experiment runs as follows, first the participants are put directly into the experiment, just as our subjects in the lab would be. It is important for the participants to experience the experiment before they are given an explanation of the results of the research as this could bias the results. After the participants have finished with their experiment they are given a talk on the results of the laboratory research. Finally they are shown their results from the experiment they participated in for comparison. Each teaching session typically lasts one to two hours. Using this format promotes a fun and open discussion on the topic.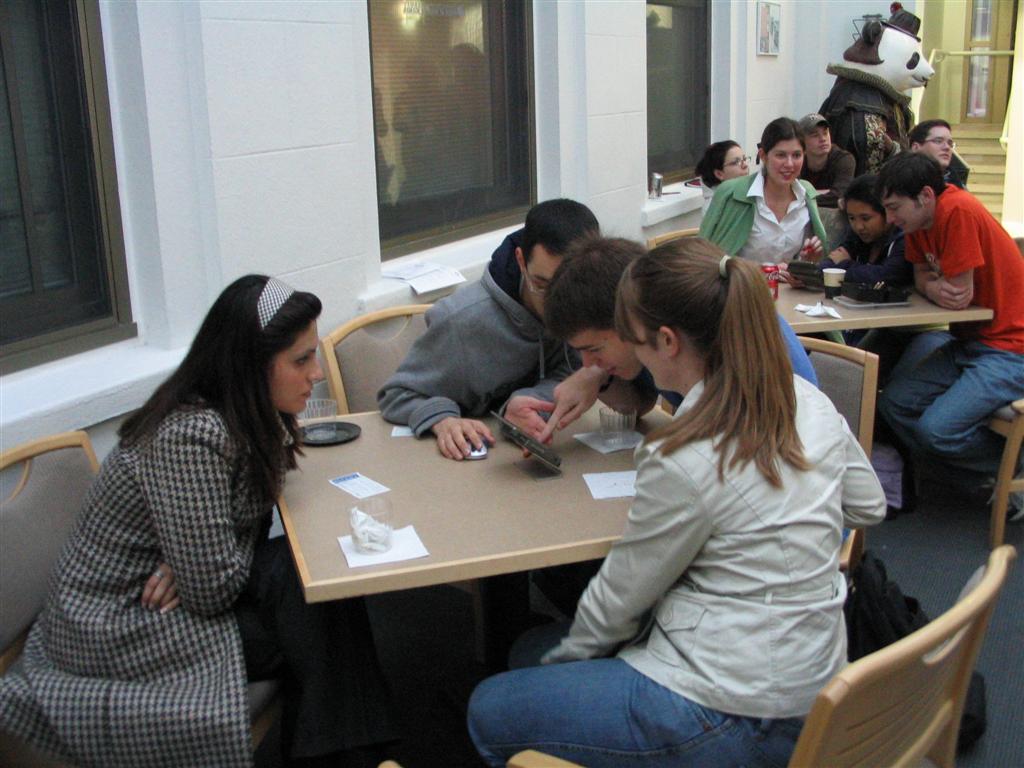 Teaching experiments offered
Asset Market
Auctions: English/Dutch Clock, English Outcry(hard/soft ending), 1st/2nd price sealed bid auction
Coase Bargaining Game
Combinatorial Clock Auction
Common Pool Resource Fishing Game
Election Auction
Electricity Market
Extensive Form Game
Gasoline Market
Normal Form Game
Posted Offer Market
Price Gouging
Public Good
Trade and Specialization Game
Ultimatum Game
Contact Bart Wilson for more information.