Internships
In the summer of 2007 ICES hosted five summer interns. In addition to assisting with research and teaching projects, the students will participate in a reading group on morals and fairness, including works by Friedrich Nietzsche (Beyond Good and Evil, On the Genealogy of Morals), Ken Binmore (Natural Justice), David Hume (A Treatise of Human Nature), Frans de Waal (Primates and Philosophers), and Deirdre McCloskey (The Bourgeois Virtues).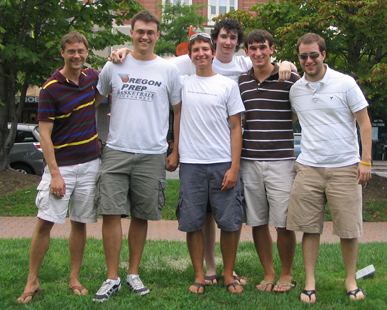 2007 Interns:
Dr. Bart Wilson(mentor), Taylor Jaworski, Peter Ouzounov, Andrew Smith, Karl Schurter, Robbie Grace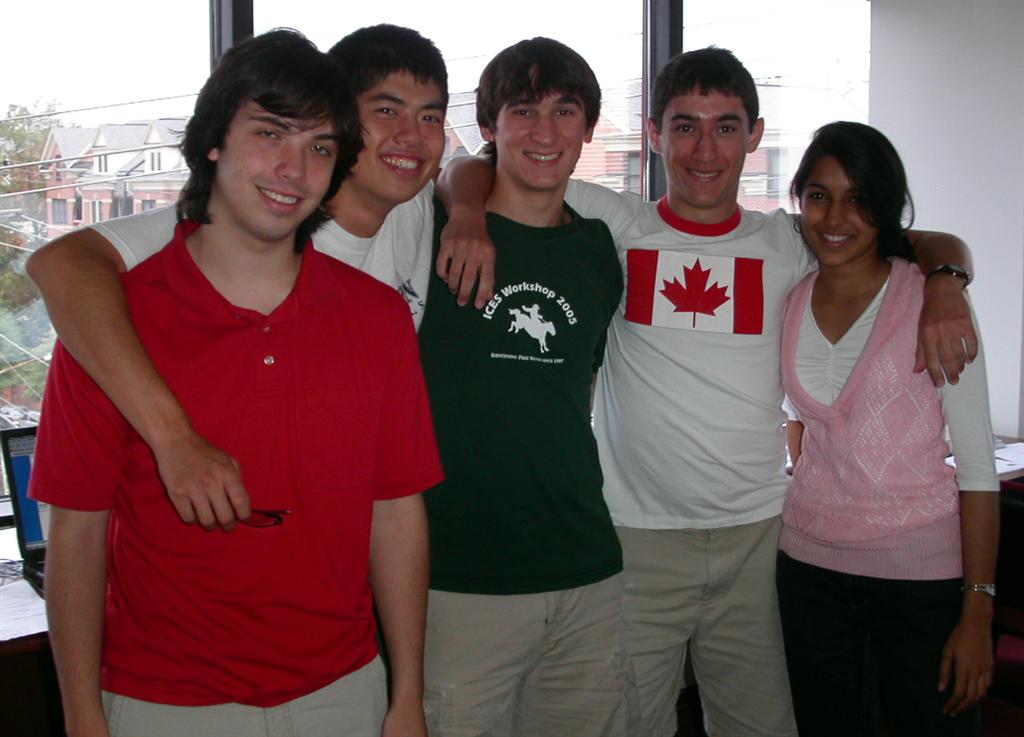 2006 Interns:
David Majors, Jason Liu, Karl Schurter, David Phillips, Reshma Hussam, Zack Yang (not pictured)
Last year(2006) the interns read Adam Smith's Theory of Moral Sentiments and worked in teams to design an economic experiment motivated by TMS.

Alumni of the high school workshop receive invitations to apply for the summer internship in mid January.
Intern Achievements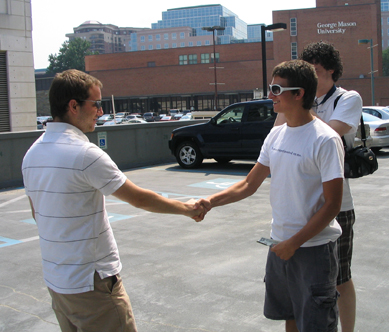 The 2007 Interns conducting a field experiment in dictator games.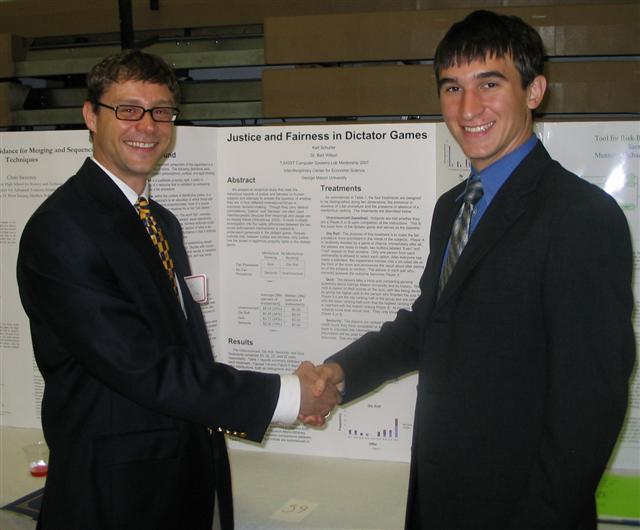 Congratulations to Karl Schurter for completing his project on Justice and Fairness in Dictator Games (Spring 2007).