Undergraduate Student Workshop in Experimental Economics
July 2 - 6, 2007
Arlington, Virginia
The 3rd Undergraduate Workshop in Experimental Economics is open to current undergraduates and 2007 graduates of any and all majors interested in applying experimental approaches to understanding human behavior and nature as it relates to economics, psychology, biology, public policy, and philosophy.
The workshop is free to all participants, but students must provide their own transportation to and from the workshop. Housing arrangements and nearly all meals are covered by a generous grant from IFREE. Each day students will participate in an experiment for cash followed by a presentation from one of the workshop faculty. Thus, as part of their learning experience, participants must earn money to help recover their travel expenses. The students will also break out into groups to discuss the topics. Participants will have the afternoon of the 4th of July free to experience Independence Day in Washington, DC.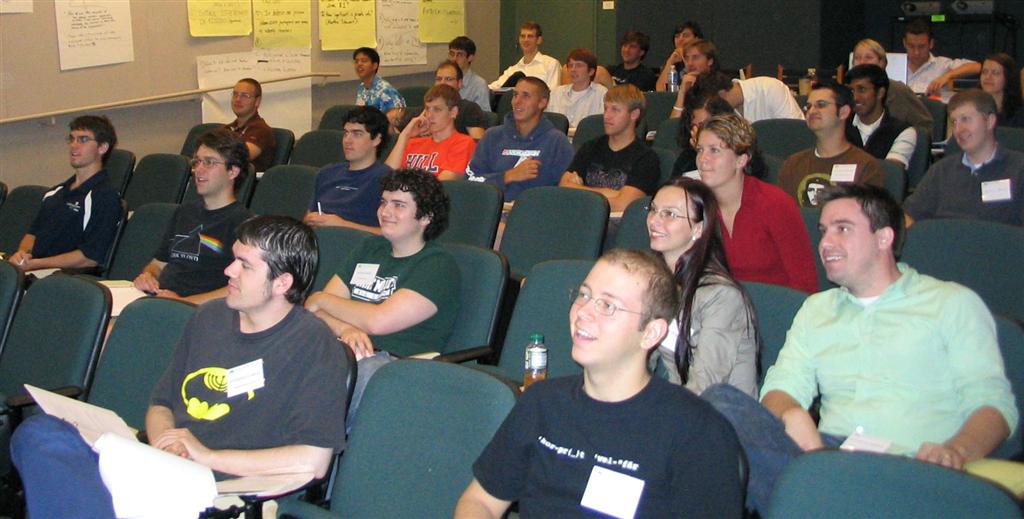 From the perspectives of two forms of rational orders, constructivist and ecological, this workshop will study economic exchange. We will examine the extent to which reason and the deliberate action of a constructivist order and the undesigned principles of norms and traditions in an ecological order can inform our understanding of impersonal exchange in markets and personal social exchange with friends, neighbors, and family. On the topic of impersonal exchange, the workshop will cover such issues as international trade, the California energy crisis, and policy proposals for gasoline markets. In juxtaposition to the observed self-interested behavior in markets, we will also study the pervasive cooperation that people simultaneously exhibit in social settings and how it is supported by the biological and cultural evolution of the mind.
All applications received by March 15, 2007 will be considered. Your letter of recommendation should be post marked or faxed by March 15, 2007. After that, applications will be considered as space allows.
Contact Bart Wilson it you have any questions.
<<The application deadline has passed.>>